I'm just too cute...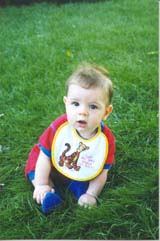 My first time in the grass...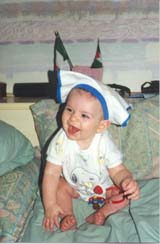 Just acting goofy for Momma and Not-the-Momma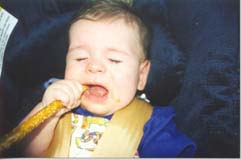 I'm not too sure I like this stuff
I'm a big boy now!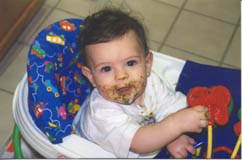 Spinach. Good enough to eat, good enough to wear.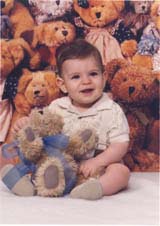 My 6 month Sears pictures.
I've learned how to 'smile' on demand.
Bath time is fun time with me!