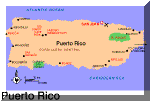 The Fort

Old San Juan
We were greeted in Puerto Rico by some tropical rain. Between the rain,
the fact we'd already toured San Juan on a prior visit, and that we'd had
only 2.5 hours of sleep the night before, we opted to stay on the boat.
Here are some of the not-so-exciting highlights of the day...
(Click on pictures to see larger image)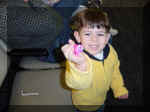 Killing time at Detroit metro airport, we picked up a pack of clay. Joey was so proud of the little piggy mommy helped him make!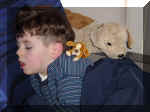 Two and a half hours is just not enough sleep for anyone! Joey is snuggled up with his "friends" little Darby and Toffee.
Father and son, strolling through the San Juan airport trying to find our NCL greeter.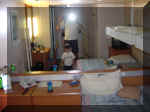 The itty bitty cabin, which was actually an upgrade and the largest we've ever stayed in. It had the equivalent of a queen size bed, an extra bunk bed, three dressers, a refrigerator, and vanity.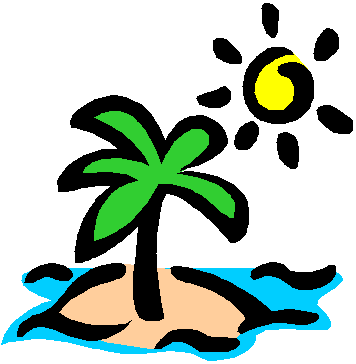 Back to Top